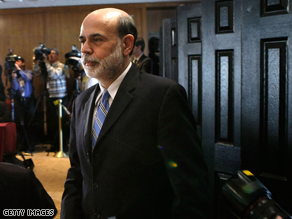 Is the Fed "throwing in the towel?" as this article says? I am sure not. But this is a new tone from the Fed and one that will confuse the markets in the near term I think.
"It appears that QE has failed. In its latest post-rate setting meeting statement, the Federal Reserve noted that the economy's growth rate remains "considerably slower" than expected, while noting that temporary factors only explain part of the problem."
Click here for the article.